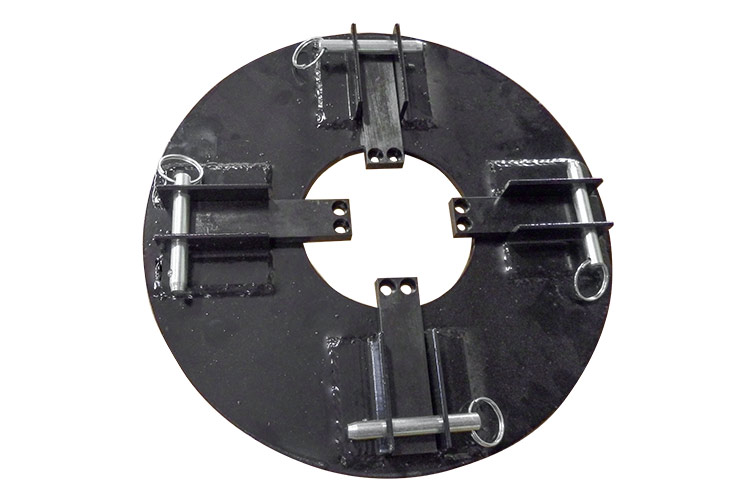 RS-2 Dedicated Handwheel Adapter Kit
Dedicated Valve Handwheel Adapter Kit including detent pins and U-bolts for permanent mounting. Securely mounts to handwheel, allowing an operator to quickly attach the RS-2 Rising Stem Valve Exerciser.
Dedicated Adapter Kit Includes:
U-bolts
Dedicated Valve Handwheel Adapter Plate
Drive Fingers
Mounting & Setup Procedure:
The dedicated handwheel adapter plate must be mounted to the rising stem valve with U-bolts supplied in the kit. Holes must be drilled into the adapter plate in order to bolt the plate to the handwheel spokes.
To determine hole location, center the dedicated handwheel plate hole over the center of the rising stem screw, and mark the hole locations.
After mounting the adapter plate, bolt fingers to the RS-2 drive hub using the slots provided for this purpose,

located on bottom of actuator, using 1/4 20 x 5/8in socket head cap screws

.
Place the RS-2 Rising Stem Valve Exerciser on the dedicated adapter plate so that fingers rest in the adapter plate slots.
Insert "fast-pins" in holes provided to lock the actuator onto the adapter plate.