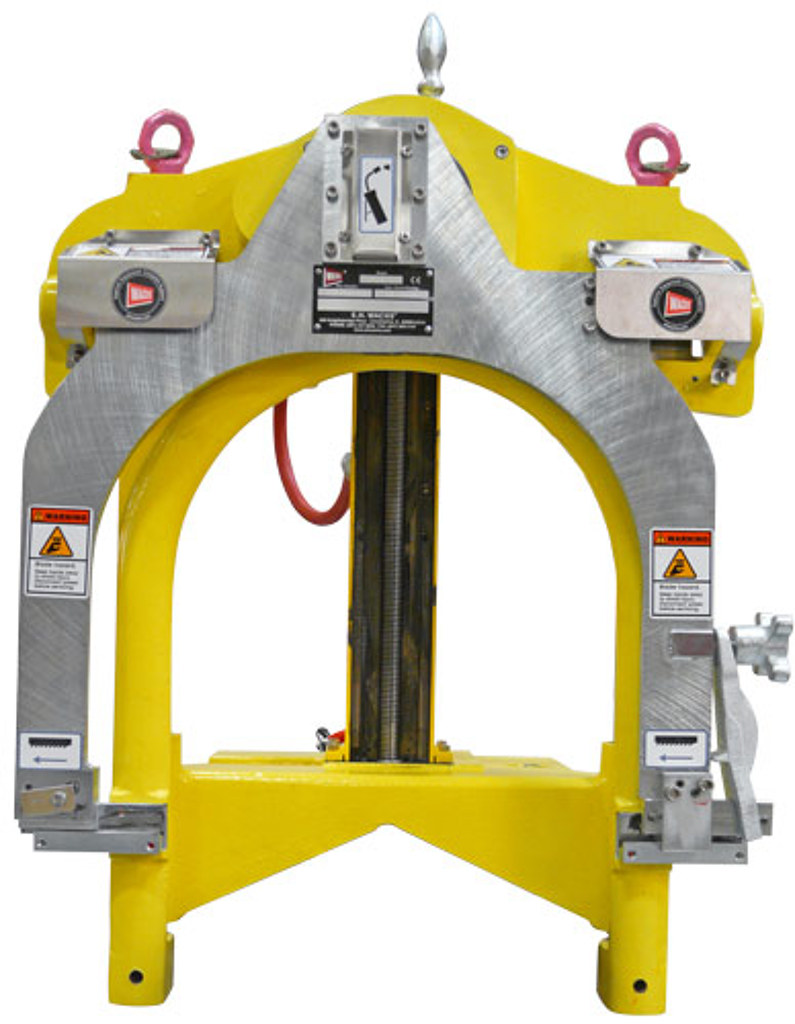 Guillotine® Reciprocating Pipe Saws

When industrial pipe saws are first mentioned, the saw mentioned first is Wachs® Guillotine® reciprocating saw, known colloquially around the world as the "Wachs Saw". In use virtually everywhere, they're strong yet lightweight, simple to mount, simple to operate and simply indestructible. Their compact design requires minimal clearances, and features an orbital cutting motion that lifts the blade on the return stroke, dramatically extending blade life.
The Guillotine reciprocating pipe saw series include models to cut pipe ranging from 2in-32in O.D. (DN50-800). The four Guillotine models available, from smallest to largest, are the Super C, Model D, Super D and Goliath. All set up quickly with a positive chain mounting system and easy finger-tip feed control. Available in pneumatic and hydraulic drive options, they cut common pipe material in virtually any position, horizontal, vertical or anything in between.