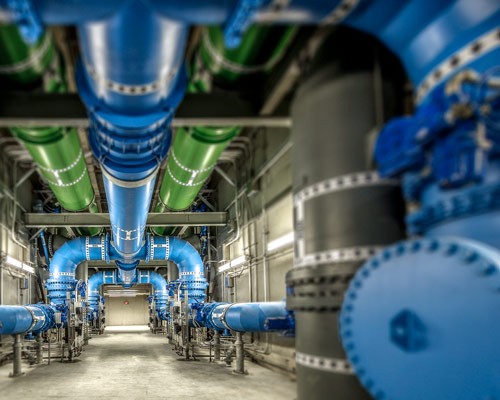 Valves for use in water treatment need to be exercised to improve operation. Wachs Utility Products makes handheld exercisers for operating rising stem and handwheel style valves, improving operator safety and reducing fatigue. Whether it's drinking water, industrial water supply, water system maintenance, or any other use where heavy duty industrial valves are used, Wachs has the right valve exerciser for your needs.
When the decision is made to progress beyond a handheld or truck mounted exerciser to a full valve maintenance system, the next question becomes choosing between a self-contained trailer, a skid that bolts to your flatbed truck, or the no compromise choice, a custom built Knapheide truck. Whatever your requirements or budget, Wachs has the right tool for you. There is no wrong answer, simply spec the option that fits your needs and budget now, or plan for the long term.
Wachs VMT Valve Maintenance Trailers offer the advantage of any medium duty truck being able to tow it, so there's no need to have a dedicated vehicle exclusive to the task. This is often preferred by small to mid-size municipalities with limited fleet units.
Wachs VMS Valve Maintenance Skid mounted systems are a popular option, often selected by larger cities with bigger fleets. Wachs skid systems pre-install and pre-wire all the components to a metal skid platform that is easily installed on any flatbed truck. It's a ready to run system that only requires a few bolts to mount, eliminating excess labor expense.
For the ultimate truck mounted system, consider our Knapheide Custom Service Body with our integrated Service Body Skid. Starting with your furnished cab chassis, Knapheide installs Wachs custom service body, then installs the Service Body Valve Maintenance Skid complete with all mechanical, fluid and electrical connections. It's a powerful and practical valve maintenance truck that is the pinnacle of its type.