Wachs Utility Product Rentals
When it Makes More Sense to Rent than Purchase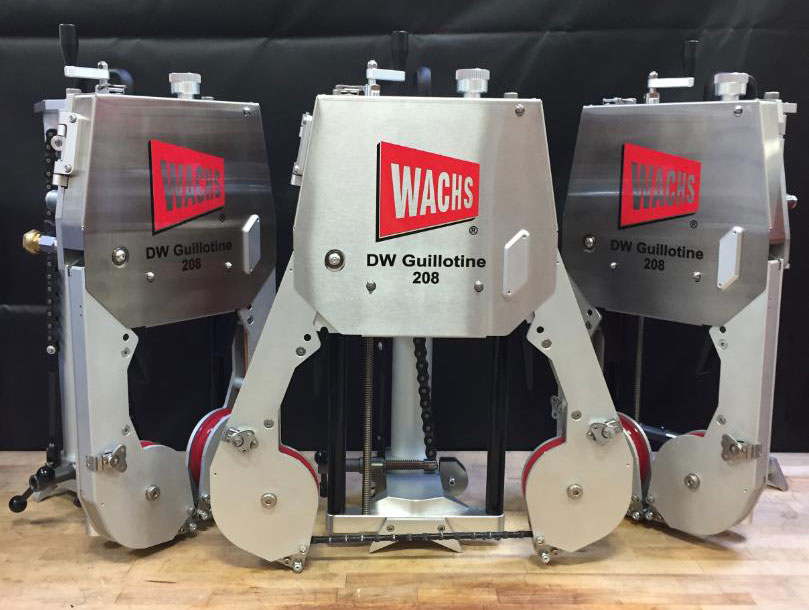 When it makes more sense to rent than to purchase, many of Wachs Utility Products are available for rental on a daily, weekly or monthly basis. Wachs maintains a strategically located inventory of machines and accessories at our Service & Rental Centers, many available for pickup or to ship on short notice.
Rental choices begin with our industry workhorse Standard LX trailer, that includes all the tools onboard required to perform a comprehensive valve maintenance program. Powerful, versatile and self-contained, it can be pulled by any light to medium duty pickup truck. It's an ideal option for smaller organizations with a limited number of valves, if purchasing constraints are in effect, or if your existing valve maintenance equipment is undergoing repair or otherwise unavailable.
Other rental choices include Wachs entire line of portable, handheld valve exercisers, with multiple drive options including electric, hydraulic and pneumatic (depending on model). Handheld valve turner/operators include the rising stem RS-2, and our bestselling P-2 handheld exerciser, available in both HT High Torque and HS High Speed models. Additional rental options include machines for pipe cutting: the versatile Trav-L-Cutter, Guillotine reciprocating pipe saws, and our newest DW Guillotine series of diamond wire saws, the DWG 208 and 416. All Wachs cutting devices mount to the workpiece for enhanced operator safety.
Renting with Wachs is a great option for short term usage such as planned or unplanned repair projects, scheduled upgrades, or as mentioned to implement your own valve maintenance routine. Individually inspected and tested before shipment, Wachs rental equipment arrives configured for your exact application. For additional information on pricing and schedules contact your local Wachs representative by phone, via email, or submit a Rental RFQ online.
---
Valve Maintenance Trailer Rentals
---
---
Handheld Valve Operator / Exerciser Rentals
---
---
Pipe Cutter Rentals
---
Rent DW Guillotine Saws
Rent Guillotine Pipe Saws
---
Rent Trav-L-Cutter Pipe Cutters