Valve Nut Rx Valve Nut Kits & Replacement Nuts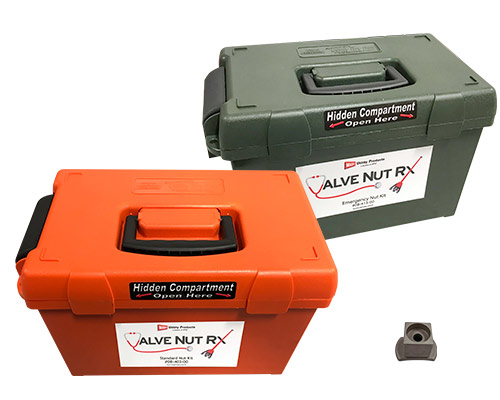 Wachs Valve Nut Rx is a system of tools and replacement parts designed to rehabilitate valves that are
inoperable due to a damaged, missing or corroded operating nut.
Tooling and consumables for the Valve Nut Rx system include complete Standard (Orange) and Emergency (Green) Valve Nut Kits in a customized tool box. Individual replacement nuts are available by size in standard and emergency types, contact the factory for additional details.